Some of the best websites that allow you to work from home on your own schedule. Many of these sites look for the specific skills that you can offer and they generally pay pretty well. Check them out: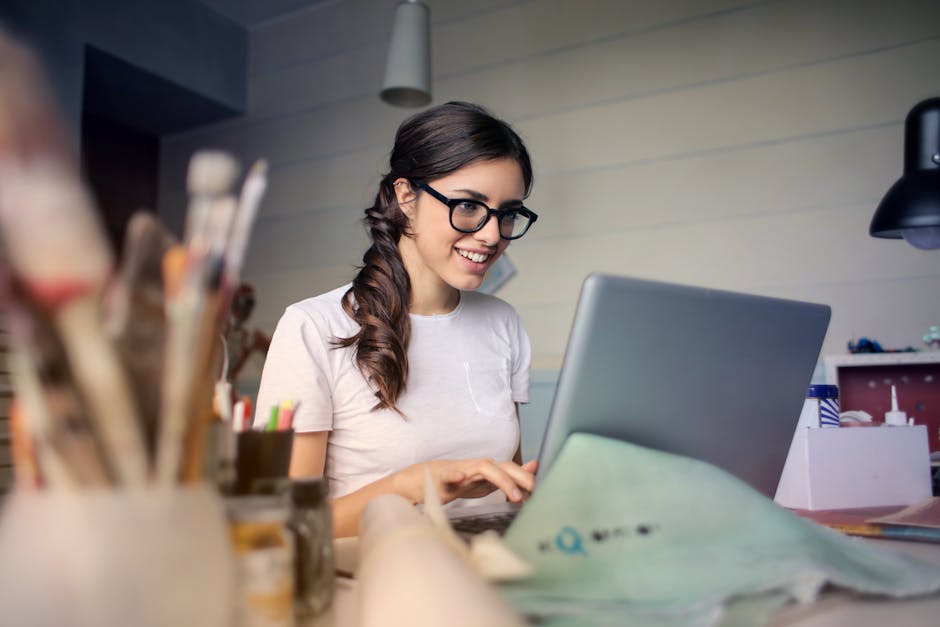 This site boasts over 1.5 million clients, and there are jobs for every type of freelancer that you could imagine that last short term and long term. Work can be done as hourly or per project, and anyone whose skill level is entry level to expert can find something that fits their need. Because of the vast availability of work, it is likely that anyone can find work through this platform. When work is completed, funds are safely transferred from client to freelancer.
Toptal is mostly for freelancers that have a lot of work under their belt. There is a screening process that needs to be completed and passed in order to gain access to great clients with substantive projects along with competitive compensation. The community of Toptal freelancers holds unique technological events and community gatherings. Do know that Toptal only accepts the top 3% of applicants who are tested and interviewed, making their pool of talent highly valuable.
Users are able to browse through the jobs that are a match with their skill level, and then apply to their chosen openings. There are over a million projects that need freelancers at any given time, so this is a great place to show off your talents and work to attract future clients.
While Craigslist is bests known for buying and selling items, there are also a lot of different freelance opportunities. Just make sure they are legitimate opportunities and not scams!
A great site for editors, coders, writers, and marketers. Something really great about this website is that the freelancers are able to keep all of their profits (no fees!).
This platform is aimed at college kids that are looking for a way to earn more cash while they are in school. Students and recent graduates are able to find part-time gigs aimed at their industry of choice—some even get lucky and land a career. There are many types of jobs and clients to be found, so students shouldn't fear a lack of options when they choose to take a freelance work route.
Providing work around the globe for digital marketing and creative professionals, Aquent provides opportunities for freelancers to work remotely or on site, and for freelancers to find contract-to-hire jobs. There are free online courses that provide training in practical skills for freelancers to really hone in on their skills, or simply sharpen them. Search with keywords and a location, or simply browse all of the current job openings in your selected area.
Show off your past work while being given access to new jobs every day. You will also be able to see how much a company has spent using Guru's freelancer pool—helping to make a decision about whether or not the client will be a good match to your work. Choose jobs by location, category, or job type (hourly or fixed).
Freelancers create their own jobs based upon what they are good at, rather than companies posting jobs that freelancers can apply for. Freelancers are able to market their services to companies, and are able to put their gigs into categories by using keywords that show up in different searches. The names comes from the idea that the freelancers will start their prices at $5 per project. This is not a requirement, just the starting point for their prices. I ended up selling recipe books on this website, so the range is really diverse.
Browse through freelance and part-time work in a variety of career fields. All of the telecommuting jobs are screened, so that freelancers can feel confident that they are applying for a position at a legitimate company. Freelancers can also participate in skill tests, read up on tips for job searching, and members can get special discounts through partnering websites. Freelancers will have access to great resources like webinars, to learn how to land better clients.
CrowSource has been called one of the largest freelance teams available. It specializes in content creation, editing, and monitoring for online retailers, media companies, and publishers. What is unique is that the platform breaks the large tasks up into smaller more manageable tasks. Freelancers who are deemed to be qualified are able to work on these tasks through the integrated platform. If a freelancer's work is deemed to be good, they will receive a greater compensation and gain access to more work.
Aimed at web projects for marketers, SEO specialists, and software engineers, People Per Hour works to streamline the process of freelancing by organizing communication and payments as well as job management. Freelancers can send 15 proposals to clients for free before they will need to sign up for a paid plan, but freelancers can browse jobs and get notified for new openings at no cost. It is worth checking out for those who are focused on completing any type of web focused project.